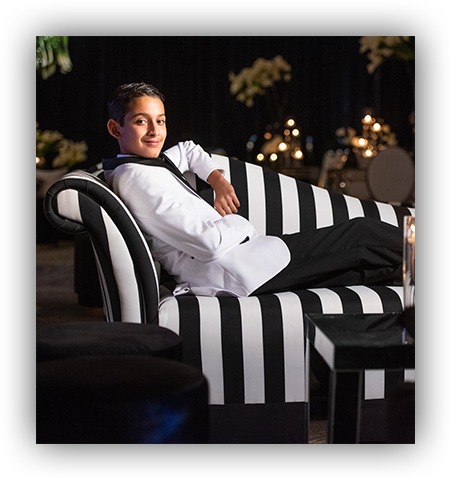 Highlight
We love adventures and insanely memorable nights, and our highlight videos are no different, they reflect your personality in the most astonishing way. ​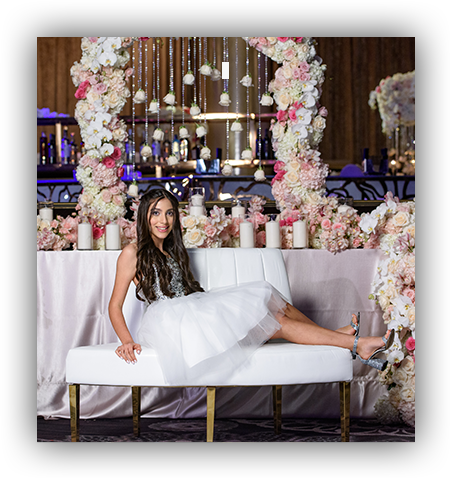 Concept Clip
Make your wildest dreams come true with the most original way to start your party. A concept clip will reflect just how creative and fun you are. Play this right before grand entrance to get the crowd riled up for the party of the year.
 ​

Video Invitation
You want everybody to come and celebrate with you and the best way to make sure nobody misses the party of the year is to create a video invitation. Get everybody's RSVP with a fun video that will make your guests excited to party with you.
Photo Montage
8-10 minute Photo Montage of 80-120 of your pictures played in order with movement, transitions and music to be played at the event. ​
Slideshow
Meant to be played continuously at the event like a background video. This will be a selection of your most important pictures, randomly organized with no music so your guests will enjoy the ambiance of your party while casually getting familiar with your story.
Long Version

Like nostalgia finding its way back to your body, we want you to feel every single moment of your day when you watch your mitzvah party video. From slipping on your slick kicks and charging through the Grand Entrance to loving speeches and dancing the night away, every moment will be saved for you to relive over and over again.
​
Short Version
We want you to share your long-lasting legacy through this personal feature film starring your beautiful family! Much like the highlight, this video shines a spotlight on all of the most exciting moments of the night. So grab your friends, pop the popcorn, and enjoy the show!